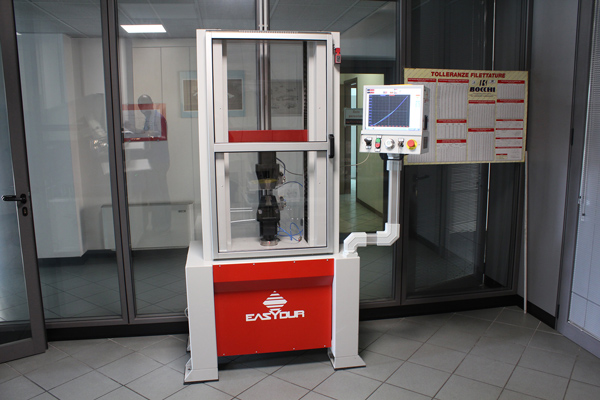 LLS Titanium has recently been equipped with a universal 5000 kg 5000 kg load and compression test machine for checking the acceptance bars and the finished product.
Multi-board system (for axes control + cell readers) connected to Canbus to achieve force or position displacement with 1000 Hz feedback speed - reading of the load cell 1000 times per second.

Numerically controlled operation with a computer with HDD, touch screen. The metrology room has also been enriched with a digital microscopy system with integrated optics and digital camera optimized for inspections and measurements of finished and semi-finished products and an ultrasonic system for the analysis of impurities and cracking of the raw material.